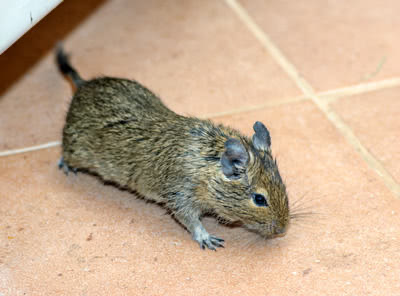 Rodents such as rats or mice in your home or place of business can do more harm than you realize. A rodent in your home can potentially spread diseases to your pets and may ruin your insulation. In places of business, you can be legally liable – at a high cost – for damaged stock, contaminated foods, health code violations, or other consequences caused by a rodents. View information about different types of rodents.
Professional Rodent Inspection and Treatment
The sooner you can control a rodent problem, the better, so it is important to have your home or business inspected regularly even if you don't think you have any rodent related issues. We'll use safest, most effective methods to quickly rid your home or business of these destructive pests.
Count on Bug-Masters for Dependable Rodent Prevention
We want you to know that Bug-Masters is not a "Fly By Night" company that will treat for rodents then leave you at risk for them to reappear from lack of attention. We'll be available for, and recommend regular inspections for rodent issues, so that they once we have them under control, they will stay under control.
You can depend on Bug-Masters – the rodent control service with years of training and experience in rodent trapping, removal and access control. We know the telltale signs of rodent presence and behavior. We're specialists in rooting them out, and once they're gone, we can do a full evaluation and advise you on how to make sure they never come back.
To Schedule A Rodent Inspection Or Establish Rodent Control Service, Call Bug-Masters Today at (757) 288-2668 For an Appointment. You May Also Contact Us Any Time Using Our Online Form.